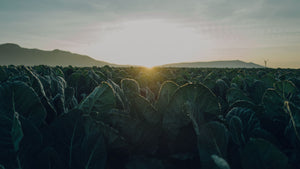 Tradition, research and innovation
Bio Orto is passion for the land and its fruits, desire for the authentic flavours of organic farming, attention to pleasure and people's well-being.
It is the natural symbiosis between industrial craftsmanship and a glocal positioning.
Our aim is to serve high quality products, which derive from an innovative tradition in harmony with the environment.
Discover our organic products
Innovative tradition in harmony with the environment
Bio Orto comes from the intuition, the courage and the tenacity of the Passalacqua family that, still today, leads the company.
The authentic family dedication, along with the tradition and the impulse towards research and innovation, represent the distinctive features of Bio Orto, a brand which is nowadays synonymous with organic fruit and vegetables of excellent quality all over Europe and the world
It is to foster a new food culture, taking care of nature and people, with gratitude.